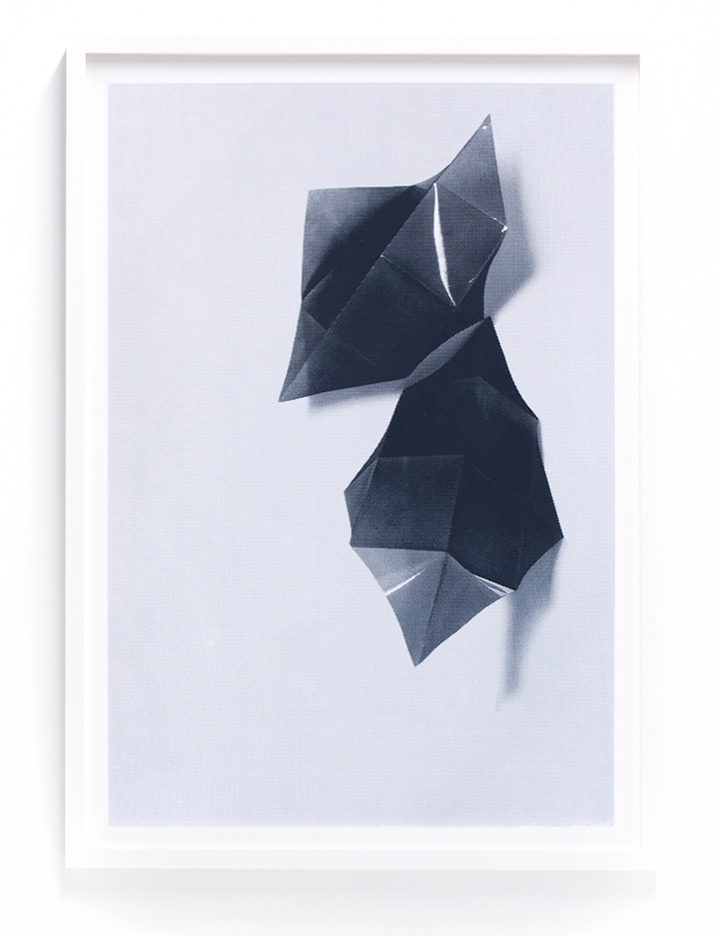 Midnight Diamonds
Two color screenprint
Limited edition of 10
15" x 22"
We would gladly offer framing advice for your print, just email us: info@jointheprintclub.com
This beautiful handmade original screenprint features a moody midnight blue color palette that offers the sharp look of a monochromatic print but with more dimensionality and depth.
Each print is individually embossed and annotated to mark its edition number. All our pieces are printed on 100% cotton, fine art paper. This paper is completely acid-free, making your print fully archival and has a life expectancy of over 1000 years!
sold out
ABOUT THE "FICTIONAL GRADIENT" SERIES:
The process of silkscreen printing typically involves the creation of plastic transparencies that are used expose an image to the screen. While creating our series of "Spray Napkins" we generated a group of folded acetate transparencies to create our designs and enjoyed their structure and surface so much we began photographing them. Our "Fictional Gradients" collection has been produced from those photographs and creates a lovely duality between cause/effect, positive/negative, structure/image. To further this idea the prints have all been produced in pairs, with the same imagery presented in two colorways; a rainbow gradient "blend" and a midnight blue duotone.