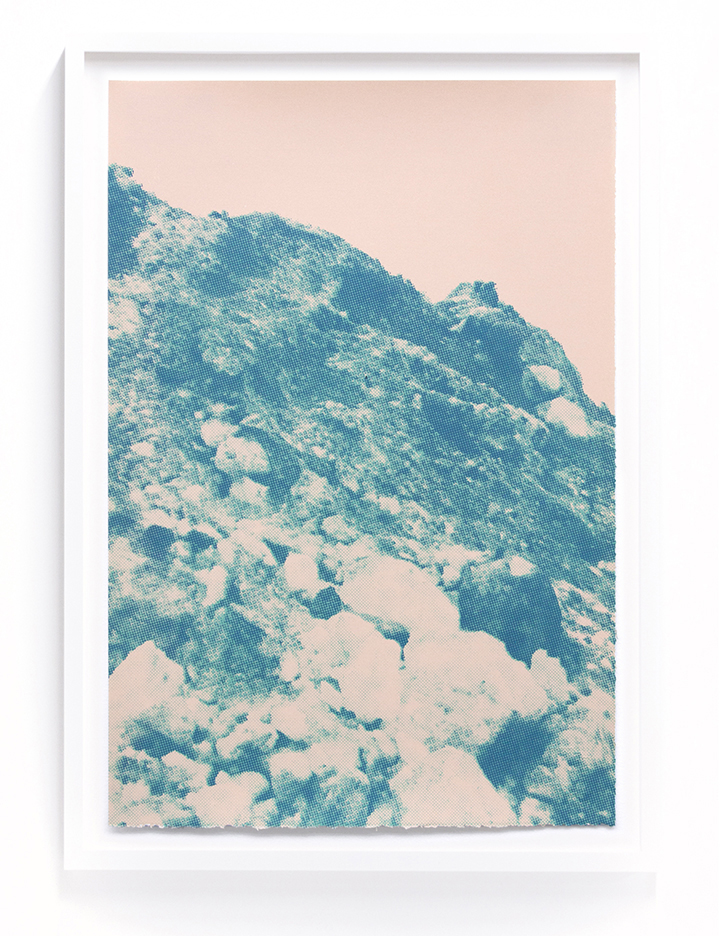 Peach Teal Peaks
Details:
Three-color silkscreen print
Limited edition of 20
15" x 22"
Teal and peach living in Miami pastel harmony since forever. Each print is individually embossed and annotated to mark its edition number. All our pieces are printed on 100% cotton, fine art paper.
FRAMING OPTION:
We offer this piece framed in a high quality, custom WHITE frame through Simply Framed. Typical turnaround is 2-3 weeks and they will ship the framed piece directly to you. Just select "FRAMED" in the dropdown menu to choose this option.
ABOUT THE "HOLLYWOOD HILLS" SERIES:
These nine prints are inspired by the work of Italian photographer Luigi Ghirri and his constant inquiry into the fiction of photography and the natural world. The prints in this collection similarly look to explore the disruption between environment and their photographic representations. The seemingly monumental, mountainous images in the series are actually photographs taken of the giant snow mounds that built up around Boston during the recent 'polar-vortex'. Documented from certain angles and specifically frame, these snowy accumulations come to resemble an epic mountain range.